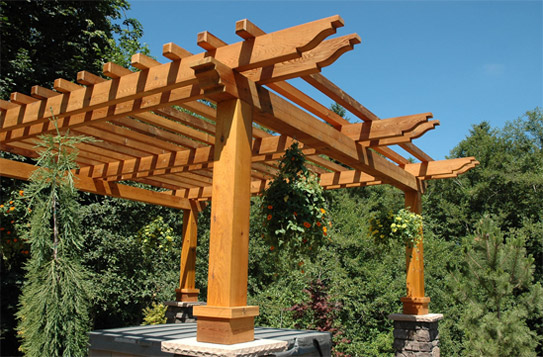 Add Southern Outback Structures, LLC. (SOS) was founded on the promise to help our clients bring their structural designs and dreams to life—and last for a lifetime. As custom builders, we understand the possibilities are limitless, and we work tirelessly to ensure that the end product meets our clients' needs and budgets.
Why choose SOS?
We don't subscribe to a 'one size fits all' approach or rely on kits or pre-fab construction. Each structure we craft is custom-built to meet our client's specific needs—if you can envision it, we can build it! We also work with all types of foundations: Concreate Pad, Perimeter Foundation and Piers.
SOS puts its decades of experience designing and constructing high-end custom outdoor living shade structures. Using the highest-quality Western Red Cedar available, SOS's team of skilled, licensed craftsmen put their decades of experience to work by helping clients create perfectly designed and structurally sound outdoor living shade structures to enhance the outdoor experience. SOS provides the ideal collaboration to ensure customers receive the best possible service and product available.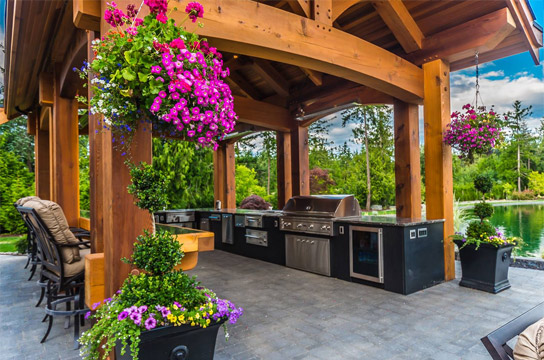 Our goal is to meet every expectation—from conception to completion—while providing the best customer service possible. We believe that relationships are the foundation of a successful partnership, and our passion for structural integrity and beauty is reflected in every structure we design and build, no matter the size or scope.
By choosing SOS, you will have a team of skilled, licensed craftsmen working diligently to deliver the best possible product to meet your lifestyle and budget needs, all backed by our one year warranty.
We're ready to help you with your outback project. What are you waiting for? Contact us today!
Warranty
Southern Outback Structures is dedicated to providing the best custom outdoor living shade structure options available today. All of our quality structures are designed to meet our customers' individual outdoor living structure needs. Our stick built products are literally constructed on site – from start to finish.
This added flexibility enables our carpenters to build to accommodate the land as well as your unique outdoor living shade structure needs. Whether you're building in the middle of a forest, or in your own back yard, we'll work with you to design a solution that's right for you. Most importantly, we'll stand by our work providing you with superior customer service and a full product warranty.
Product Warranties
Setting the standard in quality outdoor living shade structure options, Southern Outback Structures, Inc. provides a one year warranty on materials and workmanship for our basic version outdoor living shade structure products. Providing a distinct competitive advantage, SOS deluxe level products are backed by a limited one year warranty on materials and workmanship.